Not sure if a plan is right for you?
If you have an urgent pest problem now, a single service may be what you need. However, even one additional pest issue in the next 12 months means you could be saving money by starting a plan today. Here's how the math adds up.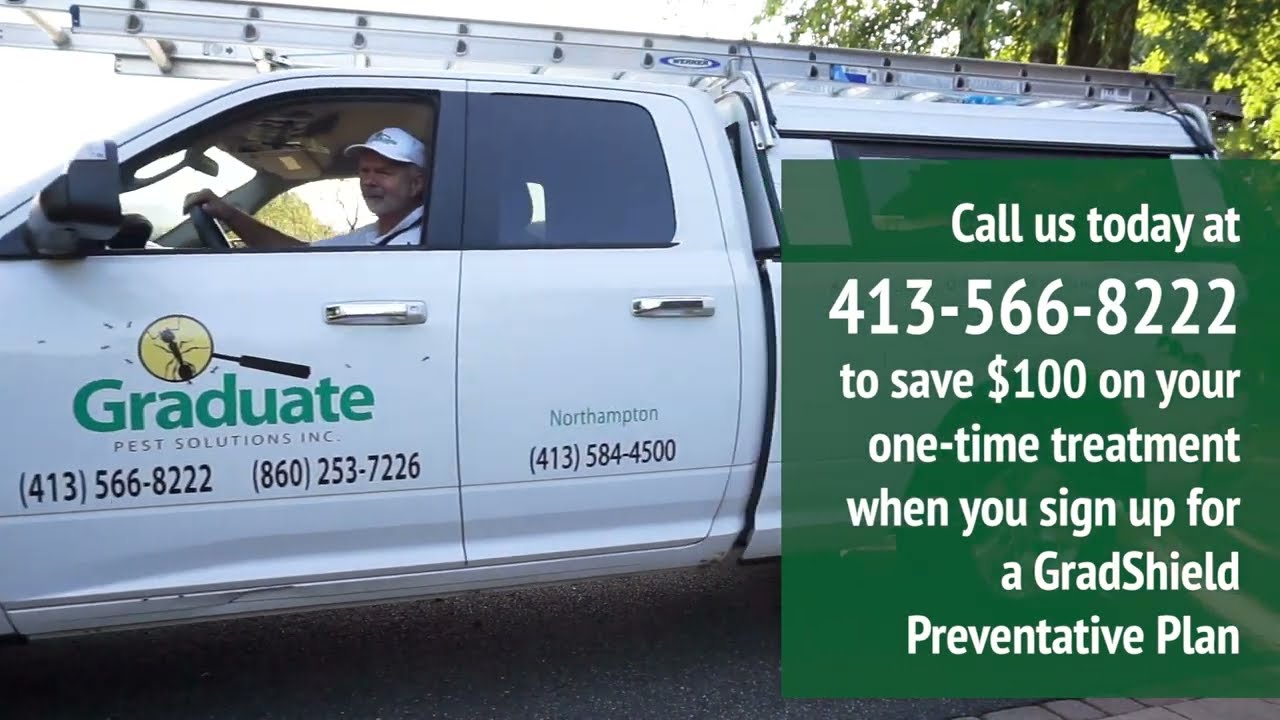 "We Are Completely Satisfied With The Service That You Provide. Your Techs Are Always On Time And Always Provide A Full Explanation. We Would Not Hesitate In Recommending You To Others."
Alan And Lesley B.
East Longmeadow, MA
"So Happy With The Service. Glenn Is A Great Guy! It Is So Nice To Be Able To Walk In And Out Of My House Without Spiders And Webs! Thanks Again!!"
Megan G.
Broad Brook, CT
"Excellent Customer Service! From Answering All Of Our Questions During The First Interaction On The Phone And Email, To Providing Professional Advice Without A Pushy Sales Pitch, To The Super Courteous And Knowledgeable Tech Handling The Job, We Are Very Satisfied With Our Experience And The Results!"
Dianne R.
Hampden, MA
"Succeeded In Really Eliminating The Stink Bugs And Still Leaving The Room Safe And Odorless By Just A Few Hours After Treatment. We're Grateful!"
Barbara P.
Bristol, CT
"Glenn And The Whole Graduate Team Has Been Wonderful To Us For Over 10 Years!"
Barbara T.
Enfield, CT
"I Am A Property Manager In Vernon CT, We Have 70 Units And Are Dog Friendly. Glenn And His Team Take The Worry Out Of Pest Control."
Hillsdale Leasing
Vernon, CT