When homeowners run into a pest problem, there are a few ways they seek out a solution. Whether you ask a friend for a referral or reach out to google for support, most times a local exterminator is your top option. To that end, we've collected some thoughtful reasons why a local expert is a solid choice for your pest control needs.
Ready to shop locally? Call us now at 413-566-8222.
Thoughts to consider when choosing a pest professional.
Ease of access
By selecting a local exterminator, you're far less likely to get lost in a myriad of customer service phone queues. Typically, your local customer service representative is either the business owner or a knowledgeable assistant who has basic knowledge of the services offered AND manages technician schedules. These folks typically live, work, shop, and raise their families in your community. With the larger regional and national companies, you may be directed to a support center located out of state and/or far away. This can be a frustrating experience if your need is urgent and connecting with someone who knows your "whereabouts" and the regional pest issues is important to you!
Cost of Services
Large organizations by definition…have more costs associated with delivering services. This is typically reflected in the price you pay. Your local exterminator can run leaner and more efficiently and that is also usually reflected in the cost you pay. The bonus is that the technician can earn a decent wage and is usually a happy employee. Happy employees will stick around and provide knowledgeable effective services for you, their customers.
Availability
Because your local exterminator serves a smaller footprint, you typically can get faster service. Your local pest control professional likely spends less time traveling between residences because they serve their local community. This allows them to help more people on a given day because they're already in the neighborhood.
Quality of service
Being local and having a smaller footprint allows more time to provide quality services.
Additionally, local companies don't have large marketing budgets to help find new customers. Your local pest control company is more reliant on customer referrals and online reviews to encourage potential new customers to call. This creates a strong incentive for the company to train and retain knowledgeable people that do a great job for you. Bonus, with a smaller company you are more likely to have the same technician for multiple services, so they become familiar with your home and its recurring issues. You will likely spend less time directing your technician and get great, pest prevention services.
Supporting community
With local pest professionals, you can feel confident knowing your patronage stays right in your community. Keeping your business within your region has the added benefit of knowing it supports other local businesses. Typically, your technician lives near your home or town and probably supports the same businesses—restaurants, farmer's markets, and other small businesses—as you.
Pest familiarity
Your local pest professional is far more familiar with the types of pests that inhabit our region. An exterminator who lives and works in Western Massachusetts and Northern Connecticut is far more likely to know what kind of pest is creeping in your basement.
Additional Reading: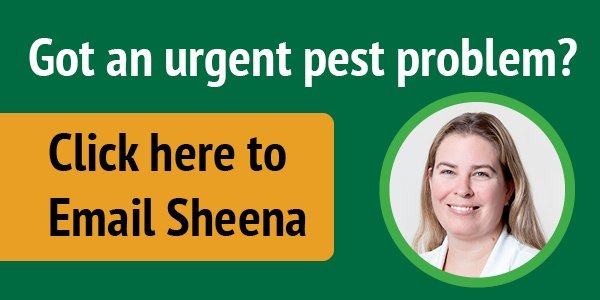 Community matters and our team at Graduate Pest Solutions lives and works right here in yours. Call us at 413-566-8222 or contact us with any questions or if you are experiencing a pest problem. We have the knowledge and service necessary to help keep your home and workplace pest-free!